Winter is well and truly on its way.  The clocks have gone back, we've had our first frosts here in South Wales and it won't be long before we're warming up the mulled wine and sampling mince pies.  But just how ready for Winter are you?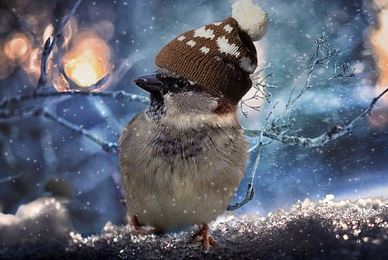 There is so much to think about at this time of year with Christmas shopping, festive parties and family gatherings.  In amongst all of this you should be thinking about essential home maintenance. Can you imagine Christmas Day with no hot water or heating?  We thought not!
There are a few, simple steps that you can take to ensure that your plumbing & heating is fully functioning throughout the Winter. Many of these are important all year round, but there are still things you can do to protect your boiler today!
Keep your boiler switched on for a few hours a day in the months approaching Winter (if possible it's prudent to keep it on at a low temperature consistently). Then when you really need it during the coldest snaps, your plumbing & heating system isn't being awakened from a deep sleep.  It's a little like stretching, or warm ups, before exercise.  Just as running without warming up is harmful to your muscles, the same can be said of your boiler and its constituent parts.
Insulate your pipes – this ensures that the water running through isn't freezing and thus damaging to your pipes and ultimately, your entire system.

Check your pressure levels.  The ideal pressure is at around 1000 however talk to us and well tell you how to understand and read your pressure gauge and also what the ideal pressure is.
Look beyond your boiler and check your radiators.  If they are cold at the top, then they need to be bled to remove any air pockets.  This will improve their efficiency.  If this doesn't work, contact us and we'll arrange to clear out the entire system in readiness for the colder months to come.
Have your boiler serviced. This should be done regularly (at least once a year) and ideally, during the Summer in readiness for the Winter.  But it's still not too late.  If you haven't had your boiler serviced, now is the time to book a service in.
A reliable, Gas Safe plumbing & heating engineer will be able to help you with your annual boiler maintenance.  Here at SDW Plumbing & Heating Services in Swansea we are a fully qualified, family run business and we're always happy to help.
Don't worry if you think you've left it too late. We'll help you with reactive plumbing & heating maintenance, or if necessary, the complete installation of a replacement boiler.  Contact us today on Swansea (01792) 547018 or click here to get in touch.  It's not too late for this Winter – yet!