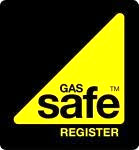 The Gas Safety (Installation and Use) Regulations 1998 require that all Gas appliances and associated pipework that is fitted in rented accommodation are subject to inspection and certification every twelve months for more information on Landlord Gas Safety Certificates Swansea call us on 07795 681275. It is a criminal offence if the landlord or their appointed Managing Agents do not comply with these Regulations. SDW Plumbing and Heating are Gas Safe registered and qualified to perform the necessary inspection and renew your certificate.
Gas safety inspections
Our Landlord Gas Safety Certificates Swansea & gas safety inspection rates are very competitive for the inspection and certificate. We provide an unbeatable deal where we will carry out our and Gas Safety Inspection (GSI) and perform an annual inspection and carry out a full service on your appliance for the heavily discounted rate of £70.
Annual reminder when your inspection is due
Are you concerned you might forget your annual inspection? Don't worry, we keep track of you and remind you on an annual basis when your next inspection is due. Ask us about this during your next inspection.
If you provide us with the tenant's details we can arrange the inspection directly with them, cutting down on your workload and reducing stress. Contact us here for more information.